Experienced motorcyclists know that good hearing protection is simply indispensable. When your hearing is exposed to a noise level of between 95 and 105 decibels, normal values for motorcycling, permanent hearing damage can occur after only 15 minutes. Hearing protection can prevent this very effectively, but only when the fit and the materials used are of decent quality.
"Full frequency'' reduction
This is where the new Pinlock earplugs excel. Pinlock®, recognized as a leading brand in safety products, has developed this new innovative hearing protection especially for motorcycle use and it has been produced by specialists in the Netherlands to guarantee premium quality. The Pinlock earplugs differ from conventional hearing protection in the way that the built-in precision filters reduce wind noise to a safe level without the rider experiencing a muffled or unnatural sound. This advanced filter allows normal conversation to continue whilst not filtering out important traffic noises such as sirens, horns or approaching vehicles.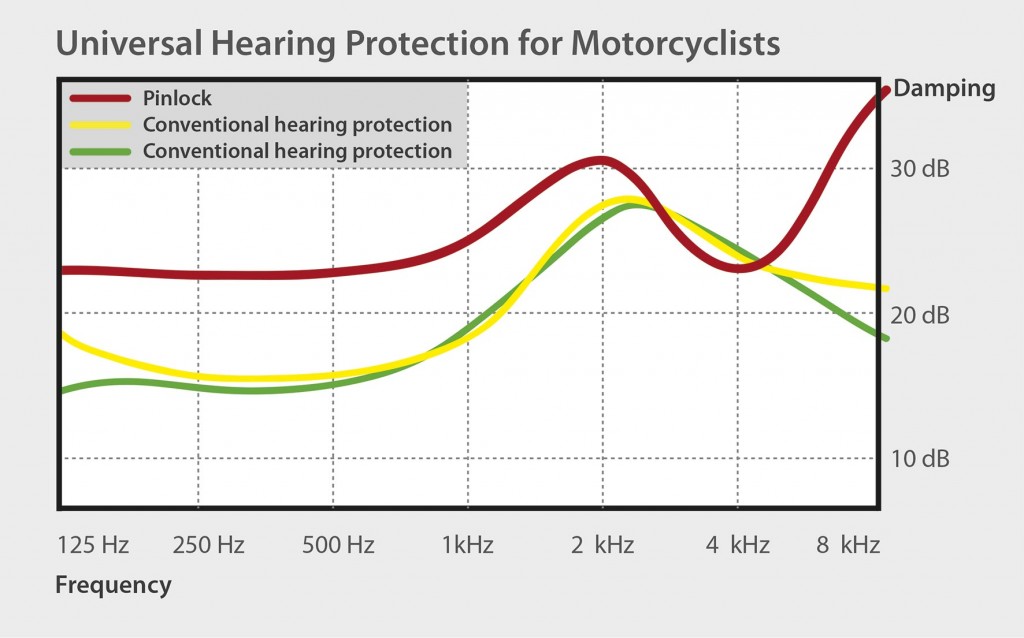 Smart design
The new Pinlock earplugs come complete with two different sizes of plugs. This allows almost every user to achieve the best, comfortable fit. Clever design adapted to motorcycle use: Pinlock earplugs remain in place when the helmet is put on and taken off. Made of absolutely silicone-free material, washable and packed in a handy hard-case, which not only keeps the Pinlock earplugs free of dirt but also serves as a key and credit card holder.
Read more