The Givi Smart Mount enables the mounting of universal smartphone holders or GPS devices on motorcycles where the original handlebars do not allow this. A classic motorcycle handlebar is a bent tube construction with a constant diameter of 22 or 25.4 mm. Generally, universal brackets or devices comply with this standard, but mounting can be a challenge when the bracket deviates from it.
The Smart Mount is the solution for this type of situations. This is an anodised aluminium and CNC-milled handlebar mount with a motorcycle-specific mounting kit, which has to be ordered separately. On the Smart Mount you can then attach any Givi smartphone or GPS holder. There is a range of possible installation variations.
The Smart Mount can also be easily completed with a specific GPS mounting kit:
- To mount a Garmin 390LM, 395LM, 590LM or 595LM, you need this adapter: XSTTR40SM.
- in order to mount a Tom Rider 40, 400 or 410, use this adapter: XSGZ39SM.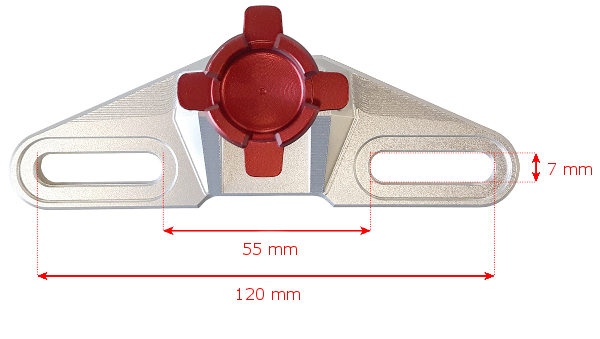 Read more