The spark plug plays an essential role in every petrol engine. It is responsible for the ignition of the air-fuel mixture. The nature of this ignition plays a major part in the way the engine runs, enabling or limiting smooth running, powerful performance, engine efficiency, and the quality of its emissions.
If you consider that a spark plug may ignite well over 3,500 times per minute, it becomes clear how much modern spark plug technology contributes to meeting modern fuel consumption and pollution standards. Replacing your spark plugs in time benefits your engine's performance, but may also benefit the environment.
The correct tightening torque is essential when fitting a new spark plug. Find the correct torque for your spark plug here.
Please note: Spark plugs are always sold individually.
The first letter of the NGK spark plug model number tells you which spark plug wrench you should use: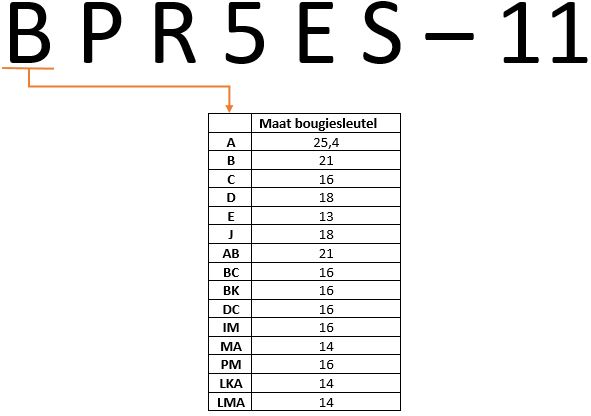 Read more