With a name like 'Screamer' you expect - quite rightly - an alarm system that gets noticed. Considering the 110 dB that the XA7 produces, you will not be disappointed.
Nevertheless, the Screamer is and remains in the first place a very good brake disc lock. One of the sturdy kind, with a 7 mm hardened steel locking pin. The housing - which also contains the alarm, the lithium battery and the loudspeaker - is a fairly solid obstacle for any potential thief. We mean this figuratively, because literally the dimensions of 65 mm (high) by 99 mm (wide) may not look too impressive, but they do make bringing the Screamer with you very easy.
Any shocks or movement will set off the alarm. The three included keys (carrying only one will do of course) are the only solution in this case. To close the lock again, a simple push on the button is sufficient. The lock itself is protected by a water-resistant cover.
The Screamer is one of the best-selling brake disc locks. There is a reason for that.
Before you can useit, you have to remove the plastic wrapping from the supplied CR2 battery. For this you remove the upper part of the disk brake lock. This can be done easily by following the instructions below.
RAD Tip: get in the habit of always mounting your disc brake lock on the front wheel disc brake. That's where the potential thief will see it (which is fine, as a lock has a deterrent effect as well) and that's where you're most likely to notice it yourself.
You wouldn't be the first to try to ride off and crash with a broken brake disc or even worse.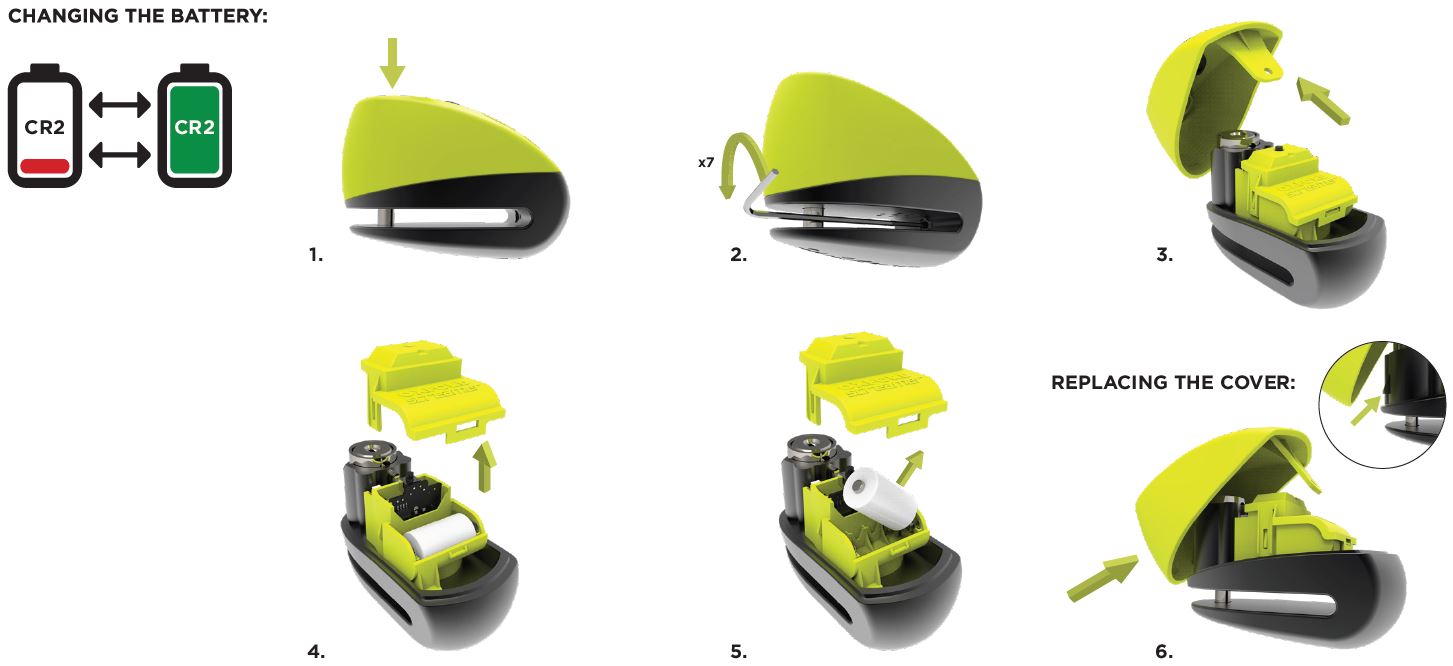 Read more