Need help choosing the right motorbike lock?
There are quite a number of anti-theft solutions on the market – this decision aid will help you choose the right product for your motorcycle.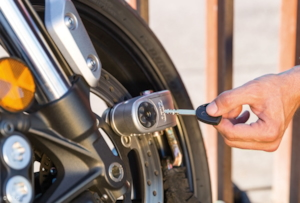 Feel free to ask our in-store representatives for advice.
There are 8 RAD stores scattered over Belgium. Our specialized staff is ready to answer all your queries.