A spark plug wrench is a special cap or pipe wrench, possibly rubber coated on the inside, which is used to remove or install spark plugs in an engine.
You best use a torque wrench when replacing a spark plug, in order to prevent overtightening it. This may not happen very often, but here is a RAD tip: you do not have to tighten the spark plug extremely hard.
In order to know which spark plug wrench you need for your NGK spark plug, you should look at the first letter of the spark plug model number. The chart below makes it easy to find the right spark plug wrench for you.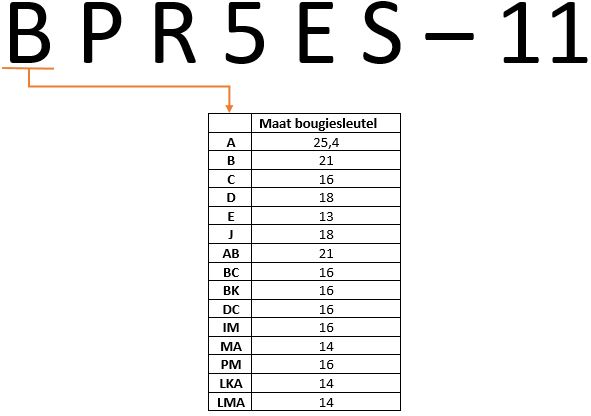 Read more