PHILIPS Rear light for motorcycles
It doesn't make you see better, but it does make others see you better. The rear light. Especially when it's a combined rear light and brake light with one bulb, you'd better replace broken bulbs quickly. All too often the person behind you relies on your brake light to determine his or her actions.
Read more
Not only is it a legal requirement to have your headlights on at all times in many European countries, in some cases you risk a fine if you do not have a spare lamp with you. Changing a light bulb is not a job that requires a motorcycle repair shop. You can do it quickly and easily yourself.
Motorcycle bulbs have specific properties and come in different types. The easiest way to know which bulb you need is to remove the defective bulb. The type number can generally be found at the bottom of the lamp, as shown in the picture.
If the type is not mentioned, you can compare the base with the drawing below and derive the type of the lamp that way.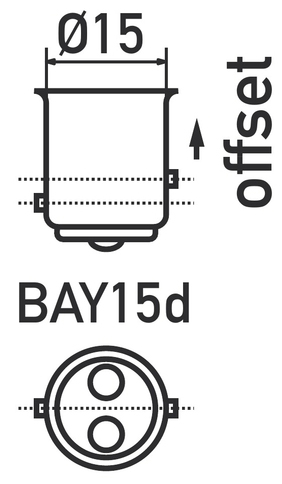 And remember, apart from the fine, you repair the light by the side of the road first and foremost for your own safety.